MADE WITH LOVE: OMGITM ♥ (Fashion Video)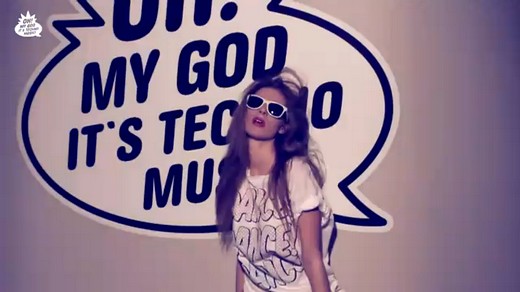 Das Hamburger Designer Kollektiv bestehend aus Christopher Ernst und Florian Schmucker präsentiert euch in dem hinreissenden und wundervoll gefilmten Video ihre neue OH MY GOD ITS TECHNO MUSIC Mode Kollektion . Schicke Designs, tolles Mädchen, exzellente elektronische Musik von Dirty Disco Youth, was will man mehr.
OMGITM has to be seen as a mission for the freakin' Funk of Nu Rave and against the monotone minimalistic crap. So as we freak the f**k out to the music, the dancefloor becomes what it was ment to be, a dancefloor not a catwalk.
Und wem die Bewegtbilder bereits bekannt vorkommen sollten, der hat vielleicht neulich hier schon das Foto entdeckt, bei dem ich nicht wusste, woher es genau stammt.