"Sub City New York" – A Short by Sarah Klein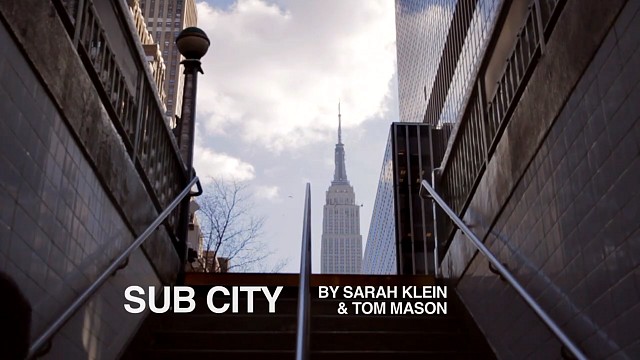 Kam schon überall, lag bei mir seit Tagen im Feedreader auf Wiedervorlage und ist während den närrischen Fastnachtstagen leider zu unrecht untergegangen: "Sub City New York", ein kurzer inspirierender Kurzfilm in Slow-Motion über die Subways von NYC aus einem ungewöhnlichen Blickwinkel, nämlich beim Verlassen des Untergrunds. Von Sarah Klein und Tom Mason.
It's a short film – a visual poem – about that moment in New York when you emerge from the subway and find yourself in a new and sometimes unexpected world.
Seid gespannt auf weitere wunderschöne Werke einer angehenden Serie und auf zukünftige Einblicke in die U-Bahn Stationen von den Städten London, Moskau, Paris und Hong Kong.